Blog Home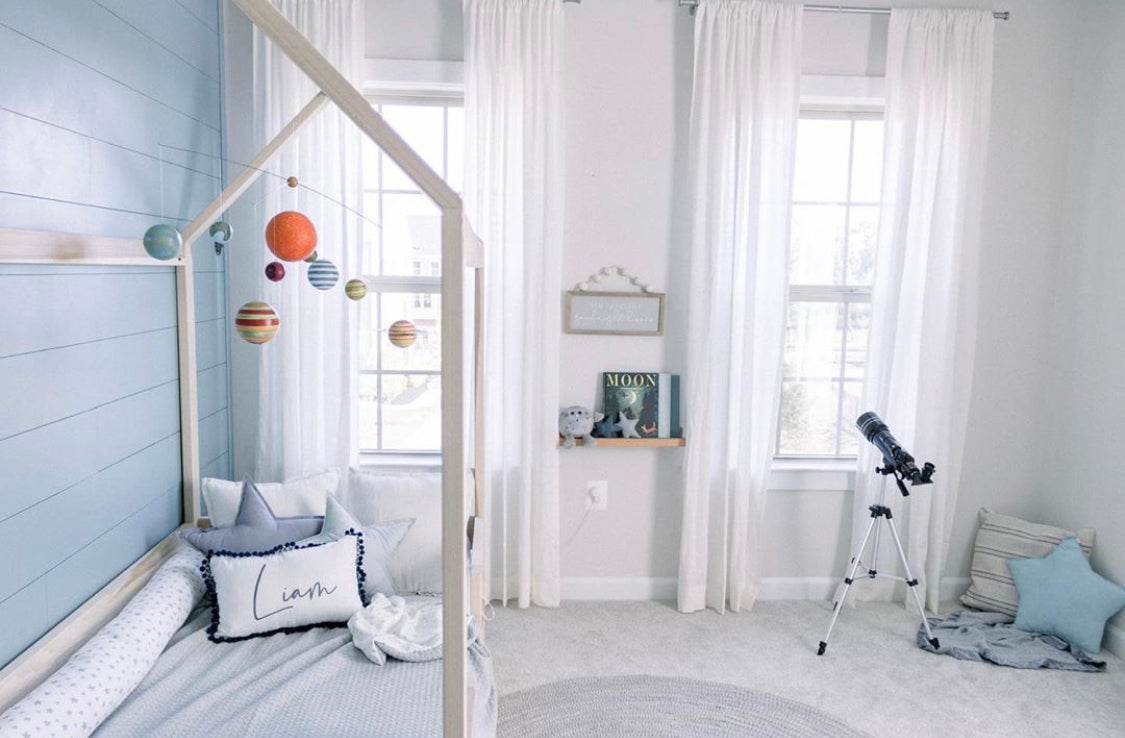 Purveyor15 Moms: Real Talk with Lindsay Jae
This week we caught with up with Interior Stylist, Photographer & full-time mommy, Lindsay Jae out of Annapolis, MD. If you scroll through her beautiful Instagram feed you'll be captivated by her clean, beautiful design!
"My style is a little bit of french, farmhouse, Scandinavian—many different European influences," Lindsay shared.
Throughout the years she has been able to put a lot of time into their home and create something special.
"My husband used to travel and when he would leave I would have to stay busy so I started trying new things."
When it came time to design a room for her son, Liam, she decided to go all out!
"I always wanted to try to do shiplap, so I gave it a try."
Lindsay ventured to her local hardware store and started gathering supplies.
This is how she made the shiplap-inspired wall:
1. Bought quarter-inch plywood
2. Cut it down into sections, 8-inches wide
3. Used a nail-gun to pop it up on the wall
4. Then painted!
"I was originally going to leave (the wall) white, but going on Pinterest I found a black shiplap and I couldn't stop thinking about that. Our son is obsessed with space so I went with a space theme — and decided on a soft blue."
When she added in her son's Purveyor15 bed the whole room came together.
"The first time we put him in the bed he fell right asleep! He goes in there and just hangs out."
Lindsay added a few space themed touches like a solar system mobile and telescope. It took her a couple of weeks to put the whole room together. Now she is savoring every second of this room before they pack up, move & start the next adventure in the near future!
"I love it so much. It just turned out incredible!"
_______________________________________________
To keep up with Lindsay and her family, give her a follow!