Blog Home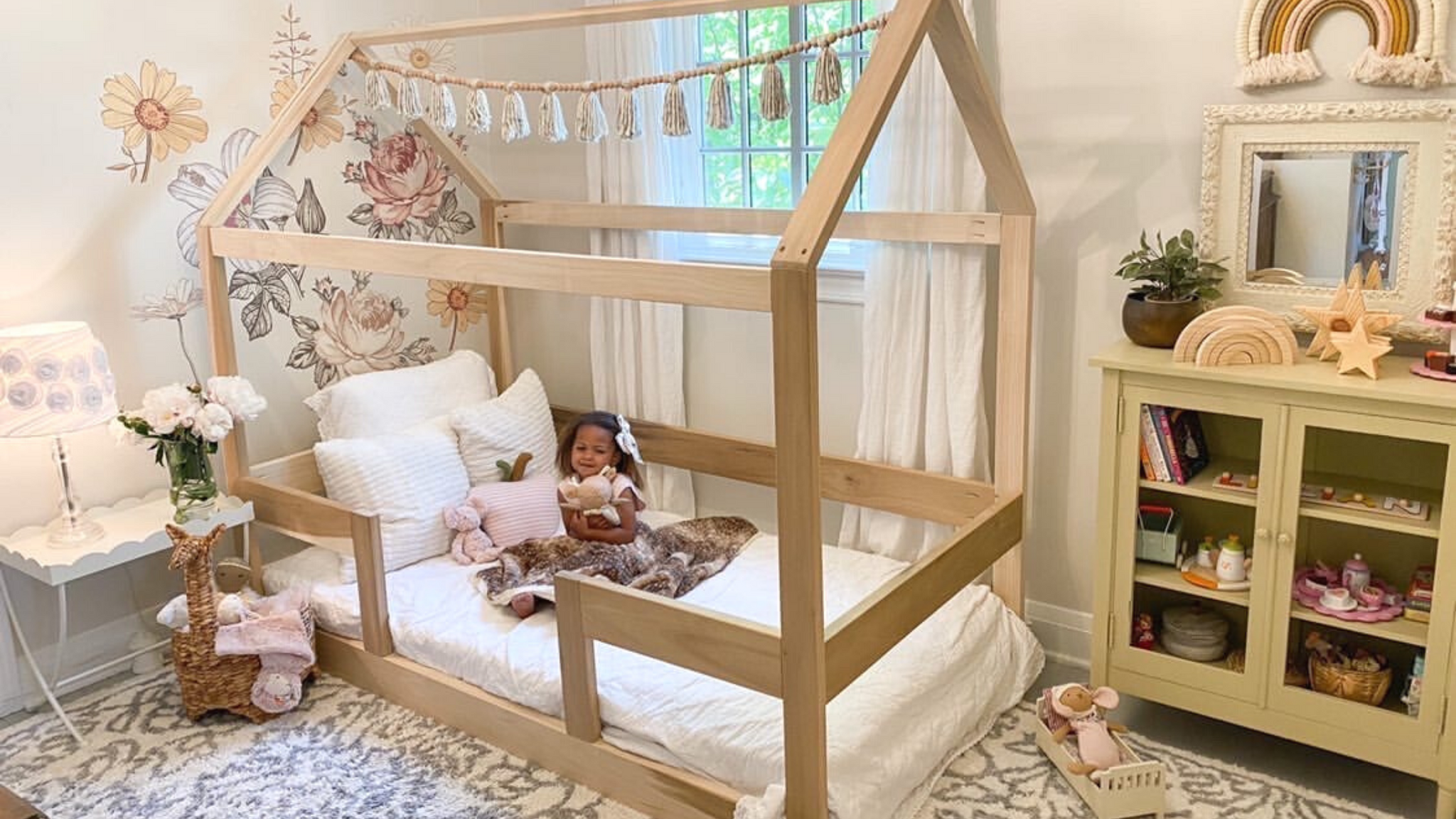 Purveyor15 Moms: Real Talk with Amanda
About five years ago, Amanda and her family moved into a 1930's tudor-style home in Pittsburgh, Penn. It was in need of many renovations! They gutted the home, opened walls, and made improvements throughout. 
"This was a dream and something I have always wanted to do," Amanda told us.
As a mom of three girls, she knew she wanted their home to be a place where they could relax and play but was still beautiful and flow from one room to the next.
"My style is like boho, classic vintage, modern... it's a combination but you'll always find something vintage!"
The inspiration for her youngest daughter's room came when she found our classic House Bed + Railings!
"It was a complete no brainer! (Our daughter) is a climber so I didn't have to worry about her falling out of bed."
As soon as the house bed was in, Amanda decided she wanted the room to feel girly and sweet without being dominating. She chose mustard yellow and a soft pastel floral wall decal to add a bit of color. This color palette matched the rest of their home.
"I wanted it to have a clean feel and have little spaces for her to feel comfortable in. I repurposed cabinets for her to keep toys in it...it's great to have a defined play area and she has a defined reading area."
When it came time to add a vintage piece, Amanda found an incredible dresser. We love this super functional piece because it will grow with your kiddo! And let's be real—you can never have too much storage. In fact, Amanda recommends stocking up on baskets with lids. Whether they are from the antique mall down the road or Target. She says you can never have enough baskets with lids!
Last but not least, Amanda added a stunning chandelier covered in soft pink flowers. This chandelier adds height to the room and draws your eyes up. 
"Lillian loves it so much. She says, 'I'm just so cozy!'"
_______________________________________________
To keep up with Amanda and her family, give her a follow!